#1 ranking for keyword "SEO Singapore"
Updated on: 19 March 2014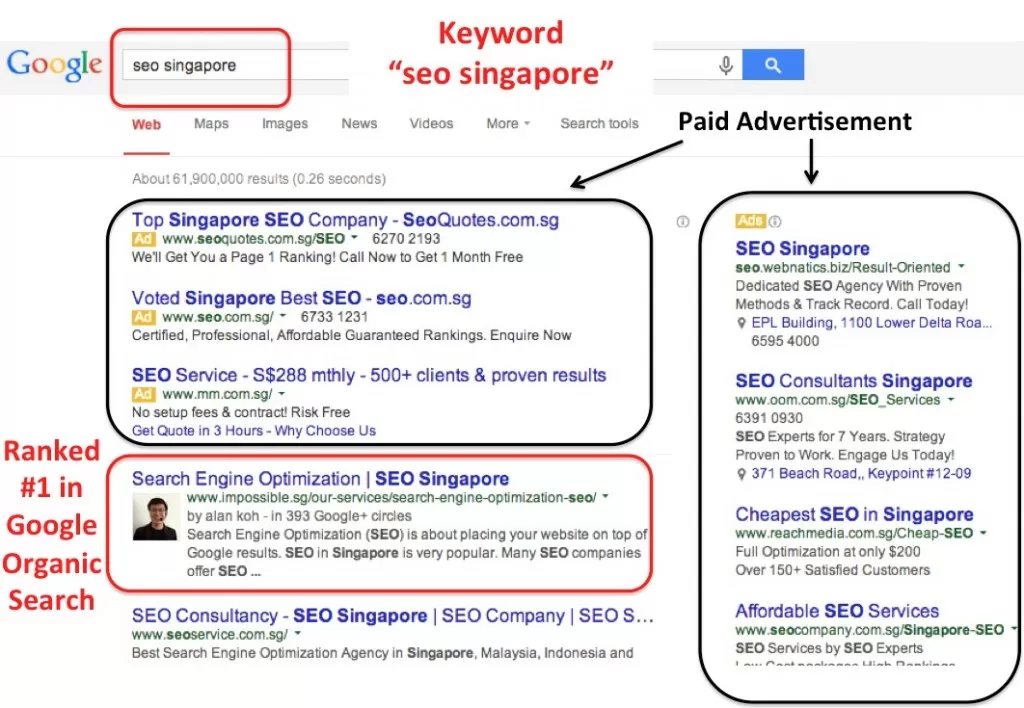 We are proud to share that we are ranked page 1 number 1 for another competitive keyword "SEO Singapore".
Why target keyword "SEO Singapore"?
If you been to our Internet Marketing Course, you would understand that identifying the right keyword/keywords is one of the key to online marketing success. Imagine if you ranked on top of Google with keyword/keywords that have low or no searches, your incoming enquiries will be minimum.
The trend of keyword "SEO Singapore"?
It is also important not to focus on keyword/ keywords that are on a declining trend. This is to ensure demand remains strong in future.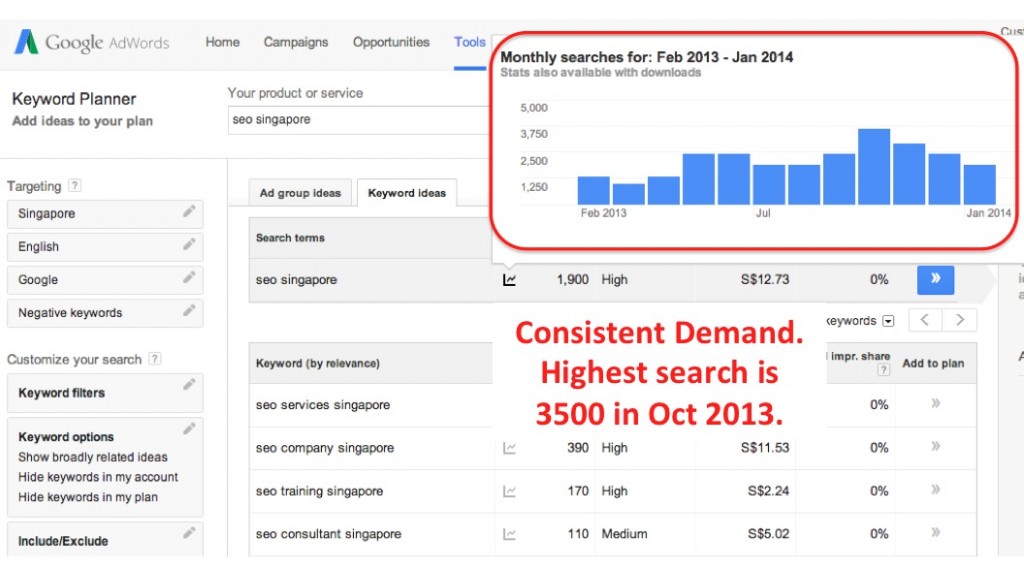 Again we are ranked top of Google SEO results for extremely competitive keywords.
Why? Because we really know SEO. =)